The inspiration for Ripple Effect Artists came from Jessie Fahay's love of theatre and her own experience as an actress in New York City. Committed to working with productions and touring companies that promoted a sense of change through dialogue, Jessie sought to change her community and the world by developing an organization that melded her two loves, theatre and crucial conversations. After years of working in Educational Theatre, as a public speaker, actress, author, graduate student, and her work with Landmark Education and United Global Shift, she has developed an even stronger commitment to making a difference through her love of theatre and appreciation for theatre-education as a vehicle. Thus Ripple Effect Artists was conceived. With a committed team of Board Members, Actors, Directors, and Theatre Lovers, Jessie has seen her wish of pushing audiences from apathy to action come together and hopes to continue inspiring change in generations to come.
We Believe In:
Theatre and the ability it has to inspire an audience to make a difference
Student empowerment
Theatrical, game-changing philanthropy: Each of our productions donates a significant portion of Box Office Proceeds towards Human Rights Organizations/Initiatives
Dialogue inspired by theatre with our Talk-Back Presentations with Partnering Organizations and Educators
International outreach and the impact of art on the world
Inspiring young student-actors to create their own Ripple Effect
Complimentary tickets for students, so that they can enjoy the power of theatre
Honoring masterful playwrights with powerful messages of their own
Honoring artistry by honoring our actors

VIEW THE FOUNDER'S BOOK, "WHAT METHOD? THE DIFFERENT WAYS AN ACTOR CAN TRAIN"!
"The whole performance is put on with a flare without being heavy-handed. The performances were excellent. It all serves to remind me that they do not have the funding they should have."
"Its bare-bones production was as potent as the one Arthur Miller's A VIEW FROM THE BRIDGE is getting… It has been years since this has been mounted on Broadway. Producers re-write that wrong."
"Ripple Effect is definitely a company to keep watching."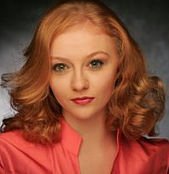 Jessica Jennings
JESSICA JENNINGS is the founding Board President for REA. Jessica received a B.F.A. from The University of the Arts. She has managed multi-million dollar retail at Rockefeller Center and at Grand Central for L'Occitane; and she interned in Development at Spanish Repertory Theatre. Her development has won grants for three theatre groups in NYC, and she has been intrinsic to developing REA's "talk-back" events, bringing master speakers such as James P. Clark (World Technology Summit), and Charlotte Walker-Said (Assistant Professor of Human Rights and International Law, John Jay College). She is an accomplished, award winning actor and director for Shakespearean productions in NYC, receiving multiple Jean Dalrymple Awards as well as a Princess Grace Nomination. She has danced internationally, and was an off-camera dance coach for Bryce Dallas Howard, Sigourney Weaver, Cherry Jones, and William Hurt in M. Night Shyamalan's film "The Village," 2003.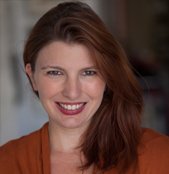 Jessie Fahay
Founding Executive Director. Jessie's love for theatre, philanthropy, and ethical business practices makes her thrilled to be the proud founder and Executive Director of Ripple Effect Artists. She grew up with a love for viewing visceral theatre productions that move audiences along with the philosophy that "We are here to create and contribute. Not Compete." -Robert Anthony. Her accomplishments range from being a published author and playwright, attaining an MBA, and winning the New Jersey Governor's award for one of her original written works. After graduating from Marymount Manhattan with a BA in Theatre and Production Management, she spent years acting in New York with numerous touring and not-for-profit theatre companies along with being cast in several television/film roles. Her performing experience, her passions for making a difference coming from education at United Global Shift, her business education, and her experience traveling around the country as a public speaker inspired her to begin this company in 2009. She oversees all operations, works to expand the company financially and artistically, acts as lead-producer on all productions, designs and edits the website and all marketing materials, and leads all marketing-campaigns. In addition to her work with Ripple Effect Artists Inc., she still works as an actor and gives talks about the subject matter of her book, "What Method? The Different Ways an Actor Can Train." She is committed to creating an ongoing "Ripple Effect," using her love of pivotal theatre as a vehicle.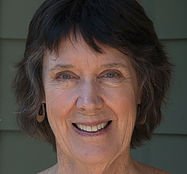 Natalie Craig
Graphic Design. She is pleased to be working with Ripple Effect Artists as they present the art of theater with social consciousness. Ripple Effect Artists' insight into the creative interpretation of playwrights, sensitivity to the impact the viewers, and interfacing with philanthropic groups, speaks to the value of the arts in our communities. After working in art/production directing with McGraw Hill and Dow Jones Financial Publishing, Natalie continues work in consulting and graphic design with a focus on assisting small businesses with the visual aspects of their professional stance. Natalie is also an artist, giving her another dimension of respect for the creative endeavors of the artists and the goals of Ripple Effect Artists. And, is grateful for the opportunity to see and be a part of the ever evolving scope of Ripple Effect!
Board Members
JESSICA JENNINGS – President. Spanish Repertorio. American Theater of Actors.
CINDY FAHAY – Secretary. McGraw Hill. Black's Guide.
BOB JOHNSON – Producer
VICTOR GALLO – Kit Chemistry LLC.
Senior Advisors
FRED ROHAN-VARGAS – Officer. Mixing It Up Productions.
JANA ROBBINS – Better World Productions Inc.
ABBE SILVERBERG SPARKS – Officer. Founder, Abbe Sparks Media Group.
PAULETTE KRANJAC
MICHAEL FAHAY
Friends
SUE ABLE – Artist, self-employed.
MICHAEL FAHAY – Audobon Society.
STEVE LATIMER – Amnesty International.
GRACE MACEK – Early Childhood Education.
ALVIN PUENTEVELLA
PATRICK GREEN
MADISON REYES
Ambassadors
PEPPER LEWIS
TARIRO CHINYANGANYA
LOLA HUGHS
MIA LUCAS
KAMMY FLYNN
Interns
EDWINA TYRRELL